2011 Week of Nonviolence
NONVIOLENCE AWAKENS, UNITES, AND INSPIRES US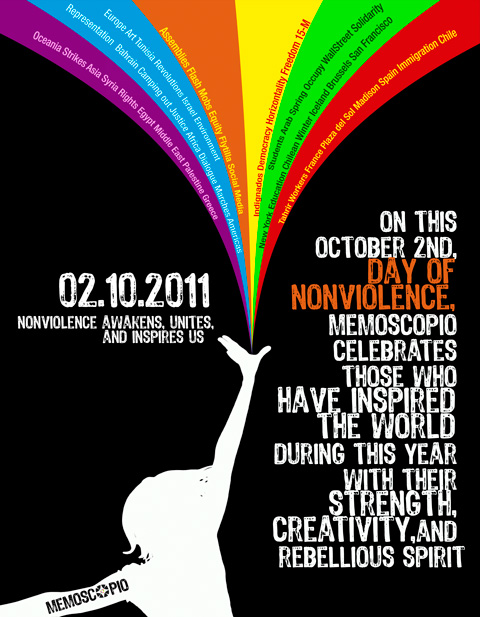 On the eve of October 2nd, Day of Nonviolence, Memoscopio dedicates this week to celebrate those who have inspired the world during this year with their strength, creativity and rebellious spirit.
Share this virtual event with your people, as a gift!
Share your reflections and projects about this year and the coming one!
Twitter @MemoscopioNews
Facebook Memoscopio Nonviolence News